Question: Is there a secret handbook that instructs parents on how to become a superheroes? Do-it-all humans who survive and thrive while balancing their families, careers and personal lives? Answer: No, we wish! We'd buy a copy or twelve. At Maclaren, we do know plenty of rockstar parents who inspire us with the way they balance it all. Our Maclaren In The City parents gave us a few insider hacks, parenting pearls-of-wisdom and a look into their lives as busy moms in the city. Below are just a few of our favorite tips, but you can find the rest of here.
1.
Roll with the punches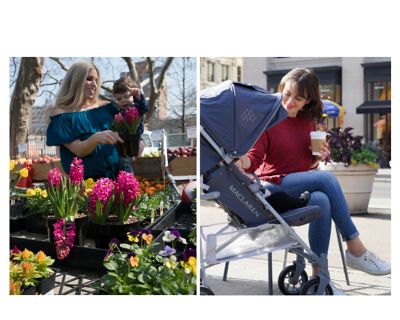 "Roll with the punches" is the is best advice Maclaren In The City Mom Jessica Courtney says she's been given when it comes to balancing parenthood and her career as an actress and singer in New York City. "As soon as you get used to things, something will change, it's just how babies are. You're best bet is to try to be flexible and go with the flow as much possible!" Said Jessica. Things don't always go as planned when it comes to kids, sometimes life gets messy and if you're prepared to roll with it, everything will be just fine.
2.
Work smarter, not harder
Enter: the parenting hack. These are useful tips to make things go a little smoother, whether it's using nightgowns instead of onesies for quick changes at bedtime or putting teething toys in the freezer so they're nice and soothing for your baby (tips courtesy of Maclaren in The City Mom Farai Simoyi). When prepping for the work week, get organized at night for a stress-free morning. Communicate with your partner about who's going to get your baby dressed and ready for the day, who's cooking meals, and how you're going to tackle your to-do list so you can make space in your day for quality time with your family. Jessica's #1 parenting hack for mealtime? "Buy frozen veggies and an Instant Pot. It's been a life saver!"
3.
Stay Connected
When you're having a busy week at work, feeling connected to your family can prove to be a challenge. Even if you only have five minutes to spare in-between meetings, make that time valuable by using it to give your partner a check-in call. Being aware of what's going on at home even if you feel a million miles away will help you feel a sense of closeness, and your family will appreciate the extra effort. Maclaren Mom Farai Simoyi advises: "give your child positive affirmations daily; they will grow into the words you speak into them."
4.
Create Special Moments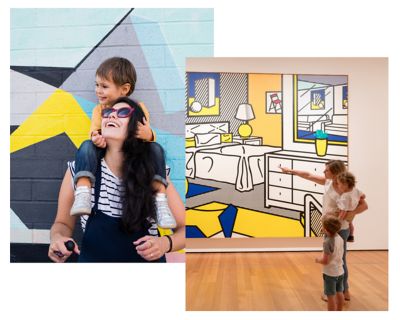 It can be easy to fall into a prescribed, day-to-day routine, especially when it's efficient and comfortable for you and your family. Your weekends might consist of a quick Keurig cup of coffee while everyone wakes up, a stroll around the same neighborhood and ordering in for an early dinner. While and a slow and easy Sunday can be exactly what you need, consider taking one or two days a month to create special moments for the whole family. If your children are old enough to offer up suggestions, listen to them! If your four-year-old is obsessed with dinosaurs, spend a saturday walking around the fossil exhibit at your local National History Museum and indulging her, because it just might be a day your little one will never forget! A special moment can be as simple as packing up the sandwiches you would usually eat around the kitchen table, and taking them to your neighborhood park with a picnic blanket on a nice day.
5.
Take Time for Yourself
"Take care of yourself, your kids thrive on your happiness," Maclaren in The City mom Carolina Agan told us. Everyone has a different go-to self care tactic, but regardless of if it's a pedicure or pilates class, it's extraordinarily important to take time for yourself as a parent. "You" time is invaluable as a full-time parent, professional and partner, so make taking this break to refresh and recharge a priority. Some other ways in which our Maclaren in the City moms practice self-care include having a playdate with parents that energize them with good conversation, going to yoga, and listening to a killer podcast.
Maclaren promotes an active-family lifestyle, supporting parents on-the-go who lead happy and healthy lives, everyday. We are constantly inspired by the superhero moms and dads within the Maclaren community, and we want to keep growing! If you want to join the Maclaren in the City Community of rockstar parents and share your parenting pearls-of-wisdom, please upload your profile here.
We can't wait to meet you!